We are proud to partner with Operation HOPE, an international nonprofit that works to empower the underserved through financial dignity, literacy and empowerment.
This partnership allows us to assist those who want to learn how to increase their financial capabilities, raise their credit scores, get out of debt, or start their own business.
Contact our Operation HOPE Financial Wellbeing Coach today about the following free services.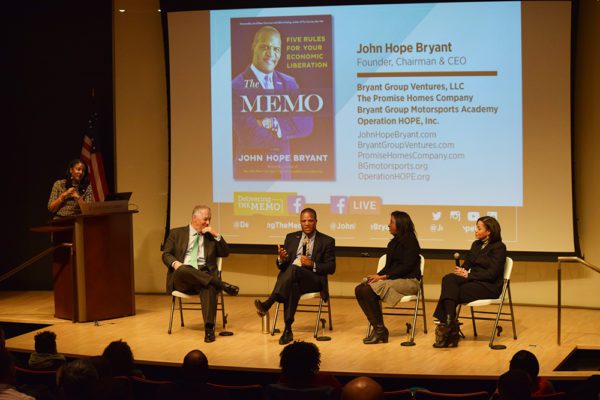 Credit and Money Management Workshops
Classes cover budgeting, paying off debt, establishing savings, understanding your credit score, reading a credit report, knowing your rights as a consumer, settling accounts, disputing inaccurate information, and establishing and rebuilding your credit profile.
1-on-1 Credit Counseling
Work with a counselor to identify issues, review your credit report and then create a work plan to reach your financial goals.
For free 1-on-1 counseling or to RSVP for a free workshop:
Contact our Operation HOPE Financial Wellbeing Coach Reginald Garth at 314-613-3196 or Reginald.Garth@OperationHope.org