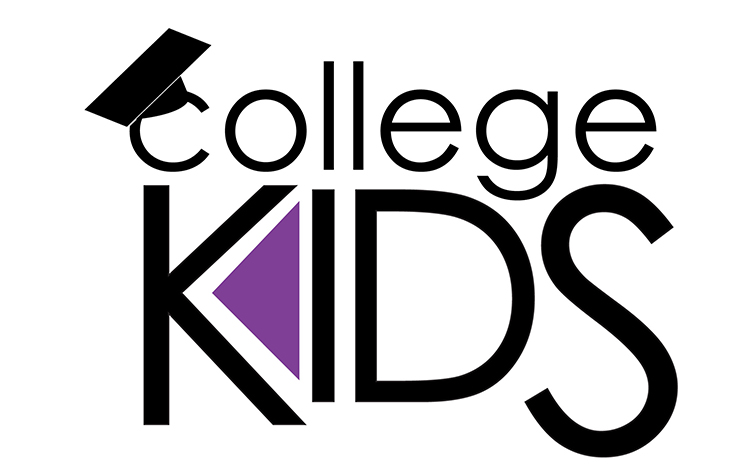 College Kids Helps St. Louis Children Achieve Their Dreams
In 2015, the City of St. Louis Treasurer's Office launched their largest and most ambitious financial empowerment program to date: the College Kids Children's Savings Account program. Every kindergarten student in a St. Louis public school receives a savings account from the Treasurer's Office with a $50 deposit. Families can watch the account grow through efforts and incentives such as matched savings, attendance bonuses, and parent participation in financial education courses.
Research shows that children with less than $500 saved are three times more likely to enroll in college and four times more likely to graduate from college than children without college savings accounts.
The money for College Kids comes from residual parking revenue and charitable donations. So, if you have ever received a parking ticket, parked at a meter or in one of the city owned garages in St. Louis, you helped send a kid to college!
College Kids Account Portal.
Need to register or log into your account?
College Kids is a children's savings account program for K-5th  graders at SLPS or city charter schools. Students are automatically enrolled & every child entering kindergarten receives a $50 opening deposit from the St. Louis Treasurer's Office! College Kids helps children save for college & provides access to safe, affordable financial resources.
No fees

Deposit only account

Variety of Incentives – returning the consent form, attendance incentive, completing the online banking quizzes, attending financial education courses at the Office of Financial Empowerment and attending Family Savings Night

Ways to make deposits: direct deposit, online bill pay, in-branch, shared branches and by mail

Families can check balances and view accounts online

Funds can only be accessed when the child enters post-secondary school – two-year or four-year institutions, training programs, trade, technical or vocational school.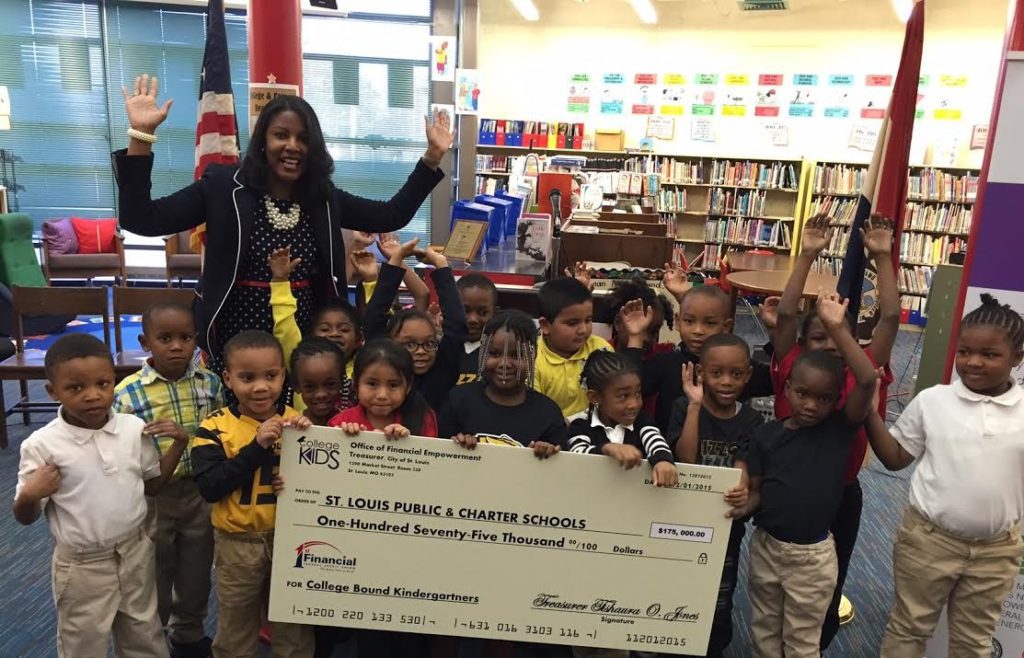 Support College Kids
By partnering with the 1:1 Fund, local supporters can make tax-deductible donations that will be used to encourage College Kids students saving and striving for college. You or your organization can make a tax-deductible donation either online or via mail.
By Mail:
If you would like to mail your College Kids donation, please make your check payable to "College Kids via 1:1 Fund, Prosperity Now" and send it to the following address:
1:1 Fund, Prosperity Now
1200 G Street NW, Suite 400
Washington, DC 20005
If necessary, the EIN for Prosperity Now, the 501(c)(3) fiscal sponsor, is 52-1141804.
The City of St. Louis Treasurer's Office provides college savings accounts to all kindergarten students enrolled in City of St. Louis Public Schools. The mission of College Kids is to improve college access and attainment among youth, increase assets for low-to-moderate income families living within the city, and promote the use of safe and affordable mainstream financial services and products among students and their families.
Our vision is that every child in the City of St. Louis will have concrete hope and a fiscal pathway to achieve postsecondary education. Equipped with financial knowledge and skills, all families will have access to asset-building products and services to combat the racial wealth divide in our region.
College Kids Important Forms
"Let's Get Financially Lit" Activities