RSVP now for a free upcoming event with the Office of Financial Empowerment, including Operation HOPE and College Kids!
College Kids Art Contest "I Am Thankful" Ends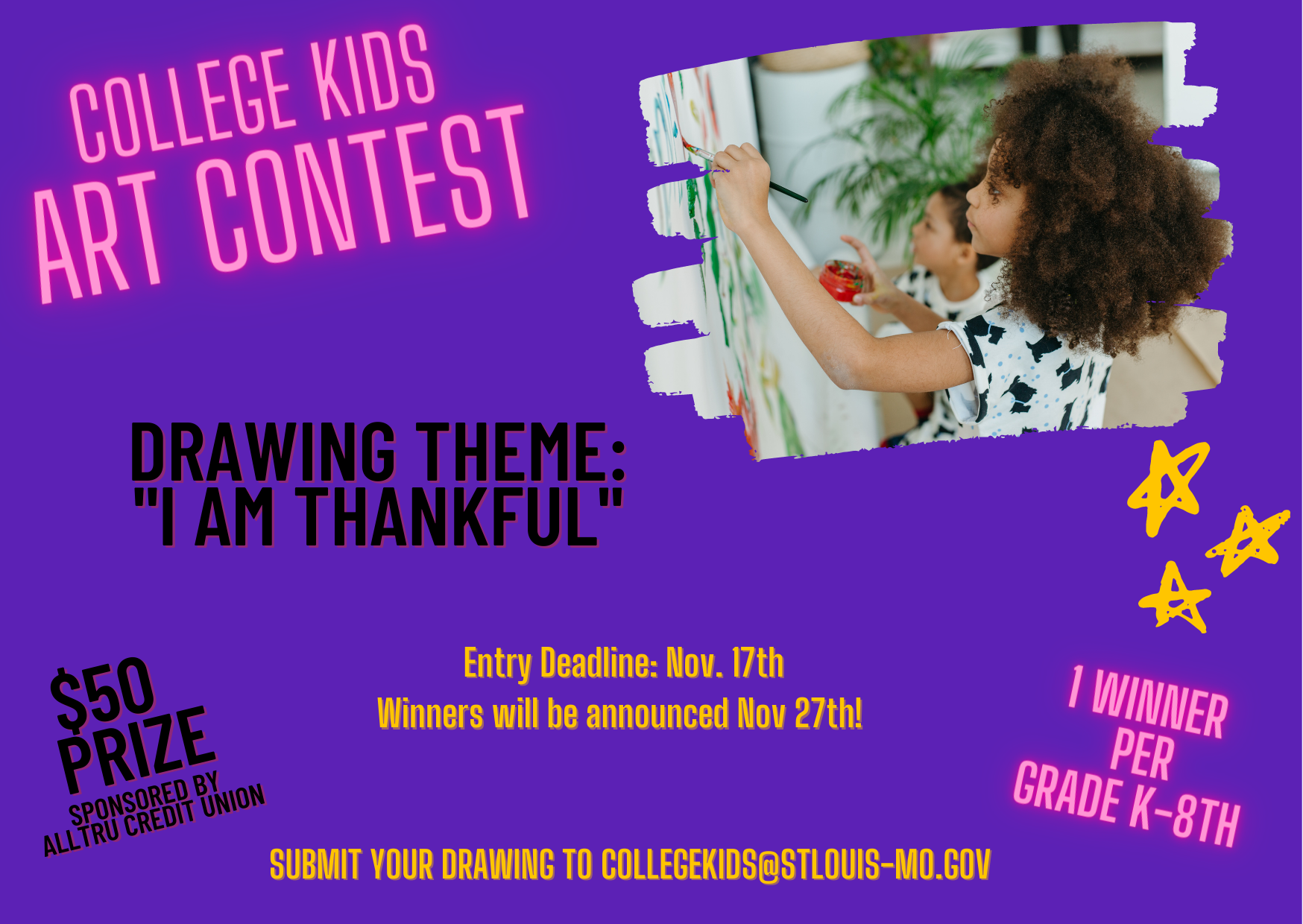 🌟🎨 Gratitude meets Creativity: Enter the College Kids "I Am Thankful" Art Contest! Embrace the power of thankfulness and let your artistic spirit shine! 🙏✨ Whether you're a painter, illustrator, watercolorist this is your chance to express what you're truly grateful for through the language of art.  College Kids create an artwork that showcases something you're thankful for – it could be a person, a place, or an experience. Submit your drawings to [email protected] by November 17th for a chance to win $50🏆 A panel will judge for creativity in the drawings and announce the winners on November 27th.  One winner from each grade K-8th will be selected and receive a $50 deposit in their College Kids savings account sponsored by Alltru Credit Union.  For additional information contact Barb Davis at 314-612-1686. 💡 Let your creativity illuminate the blessings in your life and spread positivity through your art. Every stroke and every color can tell a story of gratitude that resonates with others. 🖼️Happy Drawing!
Share This Story, Choose Your Platform!