RSVP now for a free upcoming event with the Office of Financial Empowerment, including Operation HOPE and College Kids!
Ck Summer Reading Activity Deadline!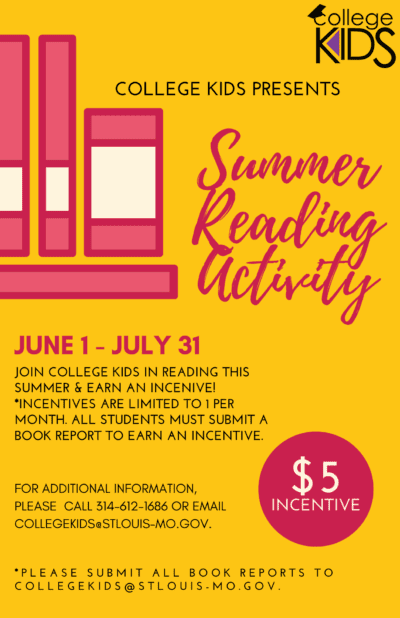 Join College Kids in a summer reading activity and earn an incentive! Read a book of your choice and write a book report. The book report must contain the name of book, author, short summary, main event, conclusion and one thing you learned. Complete the activity and a have a family member take a picture of the student and the activity. Submit the picture via email to collegekids@stlouis-mo.gov to receive $5 an incentive. All students must submit a book report to earn an incentive. Incentives are limited to 1 per month. Deadline is July 31, 2021. For additional information contact us at 314-612-1686.